Fun PhotoRoughs with Nicolas Delille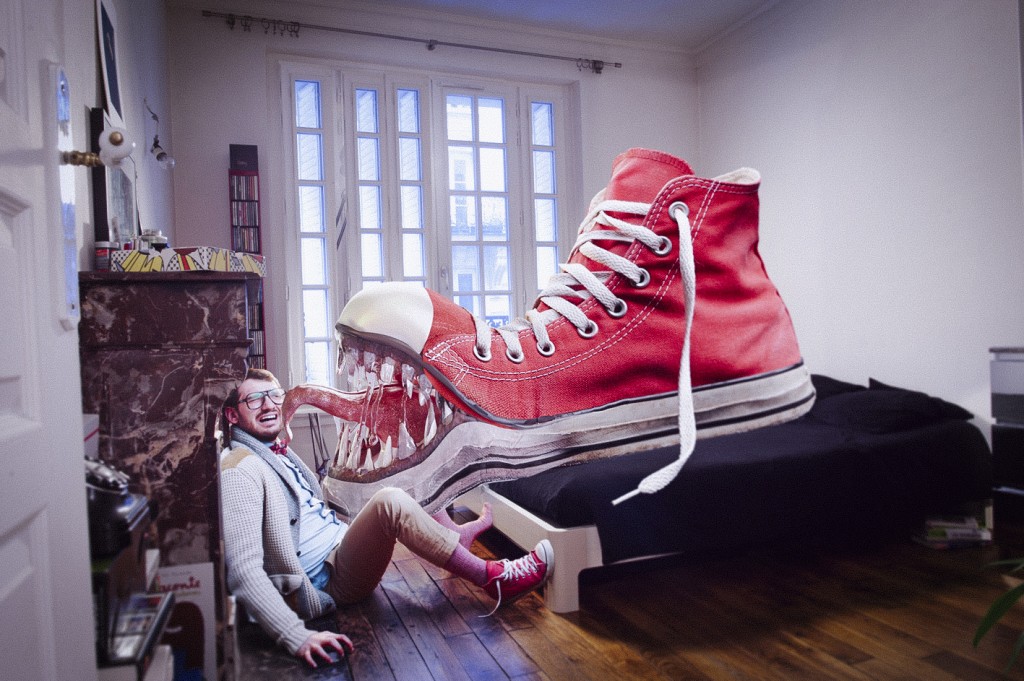 I met Nicolas Delille few years ago in our « advertising time ».
More than 4 years later, Nicolas became an amazing CGI Artist.
So we decided to have a bit of fun,  try to mix CGI & Photography and play with ideas for a photo serie call « Fashion Victim ».
We realized the massive amount of work during this funny experience.
We didn't finish the project, but it helped us a lot in our skills, and we still have some « Photo Roughs ».
We wanted to share it with you today anyway.
Thanks to Damien.T who gave us a bit of his time, he was a great « horrified » model.
 Check Nicolas Portfolio: http://www.modern-age-studio.com/